Why Change is Good | Motivational Video | Goalcast with Stacey Chillemi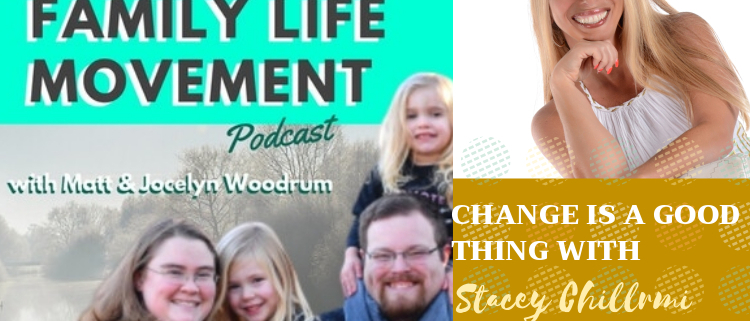 Hey guys!
So many people ask me how do you have the courage to change? Change is scary. So many people fear failure and refuse to change for that very reason. So I figured I would just make it clear by discussing the top 20 ways to overcome your fears and make positive changes in your life. My advice is easy to follow, and anyone can do it.
This is something you can easily jump right into and see results quickly.
If you could give it a thumbs up I appreciate it! I hope you guys follow this and are happy with the results!
Don't forget to subscribe to The Complete Herbal Guide channel and like this video! To stay connected with Stacey, follow her on Instagram or Twitter at The_HerbalGuide. Thank you and I'll catch you in my next video!"
I would love to hear your thoughts and questions that you may have too.
Websites/ Influencers
Hair Restoration Laboratories – https://hairlossdhtshampoo.com/
Tony Robbins – https://www.tonyrobbins.com/
Stacey's Websites
Thecompleteherbalguide.com – https://thecompleteherbalguide.com/
Matt and Jocelyn's Links:
Join us in the Family Life Movement FB Group to continue the conversation!
Family Life Movement Website – https://familylifemovement.com/
SHOW CONTRIBUTORS
Jocelyn Woodrum
Matt Woodrum
Stacey Chillemi
Subscribe to my channel for more natural health remedies and videos about health, healing & well-being!
https://www.youtube.com/user/staceych…
_____________________________________
I am a popular and recognizable health and lifestyle reporter and expert, columnist, and health host.
Author of The Complete Guide to Natural Healing and Natural Remedies for Common Conditions, along with 20 other published books.
I am the founder of The Complete Herbal Guide and a recognized health and natural remedies expert, with over 20 years in practice as a Health Coach.
https://staceychillemi.com/wp-content/uploads/2020/07/matt-1.jpg
500
750
admin
http://staceychillemi.com/wp-content/uploads/2017/06/stacey_logo-300x108.png
admin
2020-07-02 14:17:20
2020-07-02 14:17:39
Why Change is Good | Motivational Video | Goalcast with Stacey Chillemi