How To Boost Your Immune System – How To Boost Immunity Natural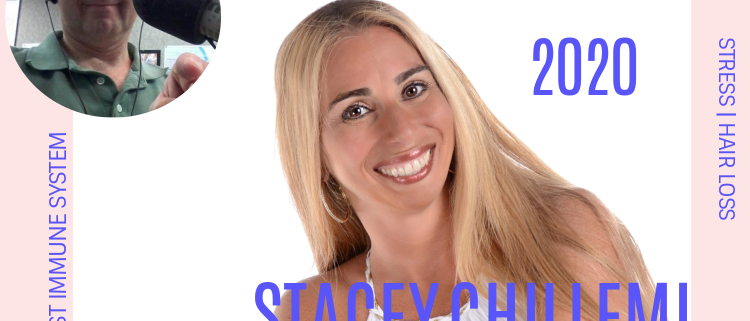 Hey guys! Are you worried about keeping healthy during COVID-19? Are you worried about catching the Coronavirus? Or do feel like your immune system has been dwindling over the past couple of years as you age and you want to strengthen your mind and body.
Have you tried everything to boost your immunity and you find once you overcome one illness then you catch another illness? Do you feel like nothing seems to work?
How To Boost Your Immune System
If you continue to battle with your immune system, chances are you've searched everywhere for that that one magical solution. You've probably tried countless ways to strengthen your immune system, all promising that if you take this or do this you'll get strong and you feel the best you'll ever felt before.
You'll be a new person. So many people ask me how do you boost your immune system? Improving your health and staying healthy isn't easy. So I was invited to The Mike Wagner Show with host Mike Wagner to speak on how to boost your immune system, how stress affects your immune system and your hair, and what you can do to boost your immune system, decrease your stress and prevent hair loss in this video.
How To Stop Hair Loss
"Get ready to discover what it takes to stop hair loss and grow the healthy hair you've always dreamed of! Stacey Chillemi is dedicated to providing you with reliable information, news, resources, and health advice that you can trust.
Check out Hair Restoration Laboratories. Hair products that Block DHT, Stop Hair Loss and Promote Hair Growth – http://bit.ly/32qMMjX
Listen and Learn
Ask me a question below and I'll answer it. My advice is easy to follow and anyone can do it. This is something you can easily jump right into and see results quickly.
If you could give it a thumbs up I appreciate it! I hope you guys follow this and are happy with the results! Make sure to leave a comment too! Don't forget to subscribe to The Complete Herbal Guide channel and like this video!
To stay connected with Stacey, follow her on Instagram or Twitter at The_HerbalGuide. Thank you and I'll catch you in my next video!"
I would love to hear your thoughts and questions that you may have too. Subscribe to my channel for more natural health remedies and videos about health, healing & well-being! https://www.youtube.com/user/staceych…
https://staceychillemi.com/wp-content/uploads/2020/07/MIKE-WAGNER.jpg
500
750
admin
http://staceychillemi.com/wp-content/uploads/2017/06/stacey_logo-300x108.png
admin
2020-07-20 19:03:20
2020-07-20 19:06:14
How To Boost Your Immune System – How To Boost Immunity Natural