10 Tips To Living Healthier Through Natural Healing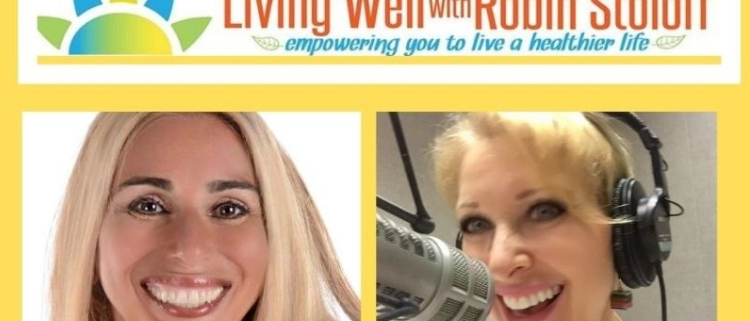 Natural Healing When We Need It Most
Inspired by her own personal lifelong battle with epilepsy, Stacey Chillemi set out to find natural healing remedies for her condition which led to helping others with their own conditions.
Author of 20 books, including The Complete Guide to Natural Healing and Natural Remedies for Common Conditions, Stacey Chillemi shares her inspiring story and helps us learn more about natural healing and herbal remedies that can help us in our own lives.
Visit her at thecompleteherbalguide.com
Popular health and lifestyle columnist, Stacey Chillemi is the founder of The Complete Herbal Guide and a recognized health and natural remedies expert, with over 20 years in practice as a Health Coach.
She writes for the Huffington Post, Huff Post, Thrive Global, and Medium (Owned by Arianna Huffington). She has been a guest on the Dr. Oz Show, local news, and numerous radio shows.
Her focus is on natural healing, herbal remedies, alternative methods, self-motivation, food for medicine, nutrition, fitness, natural beauty remedies, and the power of positive thinking.
Visit Robin Stoloff's, New Show As a Health Reporter on TV, radio, and now my new podcast, I have made it my mission to help you live a longer and healthier life. Join for free now and get updates and info to help you learn more and live better. It takes two minutes – just click here… https://myemail.constantcontact.com/-…
#livingwellwithrobinstoloffpodcast #livingwell
#healthylivingtips #healthandwellbeing
Listen here – https://www.podbean.com/media/share/p…
Subscribe to my channel for more natural health remedies and videos about health, healing & well-being! https://www.youtube.com/user/staceych…
https://staceychillemi.com/wp-content/uploads/2020/08/robin-2.jpg
500
750
admin
http://staceychillemi.com/wp-content/uploads/2017/06/stacey_logo-300x108.png
admin
2020-08-23 14:21:02
2020-08-23 14:27:40
10 Tips To Living Healthier Through Natural Healing