The Tim Laskis Show – Stacey Chillemi – Her Inspiring Story of Overcoming Health…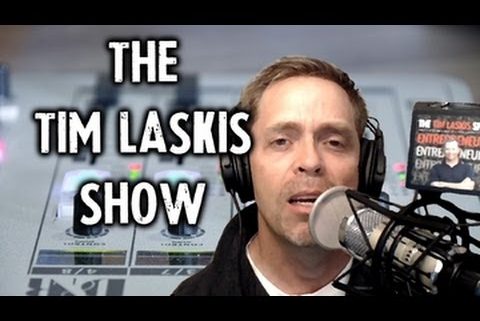 Stacey is a popular and recognizable health and lifestyle reporter and expert, columnist and health host. She has an incredible story of how she initially struggled with epilepsy and looked for answers for her own condition. She is the author of over 20 health books and the founder of The Complete Herbal Guide, which currently has over 4.2 million visitors. Stacey has been a guest on numerous lifestyle and health-related TV and radio programs, and is a recognized health and natural remedies expert, with over 20 years in practice as a Health Coach. Stacey has been a guest on the Dr. Oz Show, local news, and numerous radio shows. For a complete list of her books and more information on Stacey, go to http://staceychillemi.com or https://thecompleteherbalguide.com.
About This Show
Tim Laskis is a down to earth guy who grew up racing amateur motocross and almost failed out of high school. He was voted least likely to succeed and was never expected to do much with his life. However, he found a way to excel in academia and earned his Ph.D. in clinical psychology with an emphasis in organizational behavior. Listen as Tim digs deep into the minds of his guests for nuggets of entrepreneurial gold. He interviews go-getters from a wide range of industries including business, professional sports, and television that discuss what it takes to be successful. He focuses on the real story from those who are out there in the trenches who can share tips that benefit his listeners.
https://staceychillemi.com/wp-content/uploads/2017/10/hqdefault-2.jpg
360
480
admin
http://staceychillemi.com/wp-content/uploads/2017/06/stacey_logo-300x108.png
admin
2017-10-09 14:49:54
2017-11-04 00:24:13
The Tim Laskis Show – Stacey Chillemi – Her Inspiring Story of Overcoming Health…