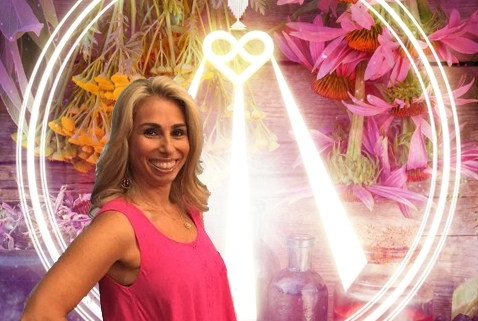 The Outer Limits of Inner Truth
Stacey Chillemi's books regularly appear on Amazon's best-seller lists and have sold more than 100,000 copies. The Complete Herbal Guide: Heal Your Body Naturally and Maintain Optimal Health Using Alternative Medicine, Herbals, Vitamins, Fruits and Vegetables (December 2012) debuted at # 1 on Amazon's best-seller list and has been rated five stars from numerous readers who purchased the book.
My first published book, Epilepsy You're Not Alone in 1998, helped millions of people understand and cope with their disorder enabling them to live a happy, healthy and productive life. Since that time, I have published numerous non-fiction and fiction books including The Complete Herbal Guide: A Natural Approach to Healing the Body, Epilepsy and Pregnancy: What Every Woman Should Know, Co-authored by Dr. Blanca Vasques, M.D., Faith, Courage, Wisdom, Strength and Hope, Natural Cures for Common Conditions and The Secrets of Happiness and Success: The Power Of Positive Thinking.
My love affair with non-fiction and with health genre in general, began during my junior year of college when I was faced with numerous obstacles due to my epilepsy disorder. Hoping and praying that I would be able to finish college and not let my epilepsy disorder get the best of me, I decided to research my disorder hoping to find out more about my disorder and ways to cope with it.
Sadly, there were not many books written about epilepsy during that era. The few books were written were by doctors and the medical terminology flew right over your head. Determined to find the answers to my questions, "How can I graduate college when I am constantly having seizures?", "How can I become a success in life and not let epilepsy destroy my hopes and dreams?", "How do people with epilepsy cope with their disorder?"
I decided to write an article to epilepsy foundation and asked them to publish it. The reason I did this was that I wanted to learn how others coped with their disorder. I received hundreds of letters from all over the United States and Canada. I decided to use the knowledge I gained to help myself and others by writing a self-help book called, Epilepsy You're Not Alone. Writing that book changed my life. Letters poured out from readers thanking me for writing the book. I never realized how powerful words could be. My greatest gift was not figuring out how to help myself, it was being able to help others who struggled with the same problem. There is no greater gift in life than the gift of giving.
I began writing seriously in 1994, penning the manuscript that would become Epilepsy You're Not Alone.  In addition, I held many jobs during those first years as a writer, finally settling in (much to our delight) to write full time in 2000.
I am an active member in my community and I help organizations in New Jersey. I have written features for journals and newspapers. My articles have appeared in dozens of newspapers and magazines in North America and abroad. I won an award from the Epilepsy Foundation of America in 2002 for my help and dedication to people with epilepsy.
https://staceychillemi.com/wp-content/uploads/2016/05/OL_Stacey-Chillemi-copy.jpg
498
478
admin
http://staceychillemi.com/wp-content/uploads/2017/06/stacey_logo-300x108.png
admin
2017-10-10 21:07:25
2017-11-04 00:23:09
The Outer Limits of Inner Truth Radio Show with Stacey Chillemi