How Grieving Can Help You Thrive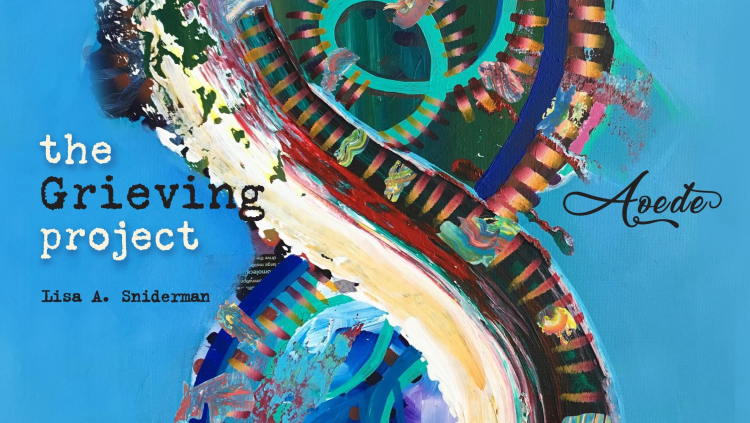 Have you ever forgotten to grieve?
Award-winning artist Lisa Sniderman (aka Aoede) has battled dermatomyositis (DM) – a rare chronic illness, a progressive muscle weakness autoimmune disease – for more than 12 years. During that time, she obsessively created albums, musicals, films, a memoir which she adapted to an audiobook – all to express her emotions and to heal. But throughout the whole process, she forgot to grieve.
Lisa discovered that she focused more on her physical well-being than her emotional and spiritual health. She spent nearly a month in the hospital treating her muscle weakness, debilitating fatigue, lack of stamina, depletion of energy and decreased mobility with physical, occupational, and speech therapy as well as numerous infusions, all to get her body working again. But where was the rehab, therapy, or prescriptions for her soul or heart?
While creating became her way to heal, it also became her escape. She hadn't realized that she needed to grieve after losing someone she dearly loved – herself.
She says, "I'm not the same person I was before DM took my identity and independence. It introduced me to a whole new kind of vulnerability: months and years of grueling rehab, relearning to sit, stand, walk, and eventually play and sing again; more than 237 doctor appointments and endless therapies, infusion treatments, drug cocktails, and unwanted side effects."
A few years ago, she realized that creating, expressing, and donning her "Aoede" hat wasn't enough. She yearned to be part of something bigger than herself; a need to give back and share her story to inspire others.
The Grieving Project
In late 2019, Lisa created The Grieving Project – a powerful spoken word musical audiobook that sets the stages of grief to music. The entire audiobook, all 22 tracks, is spoken over original musical compositions. Four characters (including Lisa) with four different chronic illnesses plunge through 14 stages of grieving and thriving, through a melding of words and an emotional orchestra, and take the listener on a moving journey from surviving…to thriving.
7-Stage Process
She recognized that she first needed to grieve, which she views as a 7-stage process (adapted from renowned psychiatrist Elizabeth Kübler-Ross), that includes:
shock/disbelief
denial
bargaining
guilt
anger
depression
acceptance/hope
The Seven New Stages
In addition, Lisa created seven new stages of thriving that pick up after grieving:
awaken
express
rejuvenate
activate
connect
shine
thrive
It's important to note, though presented as separate stages, grieving and thriving do not follow linear timelines; they are a roller coaster with myriad twists and turns, and an intense jumble of simultaneous physical, mental, emotional, and spiritual feelings and reactions. They are two sides of the same coin that shift and change with each flip.
Lisa says the audiobook "is a road map to our hearts, an invitation for you to grieve your loss, your change, your unexpected and unwanted transformation, and the inspiration and encouragement to truly thrive!"
Now more than ever, during these unsettling times, when hope and healing are necessary on so many levels, we need to continue to find ways to thrive. But first, we need to grieve… our losses, our unwanted changes, our transformations. And The Grieving Project can help us do just that.
To Learn More About "The Grieving Project"
The Grieving Project – available now on Amazon/Audible, Spotify, Apple Music, and other digital retailers.
Author:  Lisa Sniderman
Publisher: Author's Republic
Cover art: Jasmine Raskas
Narrators: Lisa Sniderman, Rachel Fulginiti, Lauren Freedman, David Francisco
Producer: Angelo "Scrote" Bundini
For more info:  https://alightinthedarkness.info/the-grieving-project/
https://staceychillemi.com/wp-content/uploads/2022/02/the-grieving-project.jpg
500
750
admin
http://staceychillemi.com/wp-content/uploads/2017/06/stacey_logo-300x108.png
admin
2022-02-10 13:59:26
2022-02-10 13:59:26
How Grieving Can Help You Thrive