Stacey engages in numerous writing projects each year. Her topics include natural healing, herbal remedies, alternative methods, food for medicine, beauty, yoga, meditation, emotional-well-being, health and fitness.
"We're past the age of heroes and hero kings. … Most of our lives are basically mundane and dull, and it's up to the writer to find ways to make them interesting." —John Updike, WD
If you are interested in having Stacey work on a writing or social network project with you, please send an email to Stacey.
Stacey Chillemi
Professional Writer
I have worked with Stacey for several years now and she has never disappointed. She is responsive, gives her honest input on what venue and format is best for your client, and delivers promptly.  I have always been pleased with her work as have my clients.  I trust her marketing, editorial and writing skills and the ease in which she fits into my client's budgets.  She is my go-to person on the web.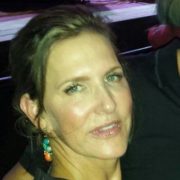 Kelly Charles
Kc Communications
"Stacey was an absolute joy to work with. She was so efficient and effective and gave Dr. Axe's first published book, Eat Dirt such an amazing review. We highly recommend working with her, we know that you will be very impressed, just like we were."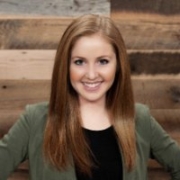 Kaley Lamberson
Draxe.com
"Stacey Chillemi is my go-to person for the best reviews and ideas for media. Her expert writing and descriptions are stellar and her dedication to getting the message out is awesome. Stacey knows about media exposure and my clients are always thrilled with her reviews and placements. As a publicist myself, I can truly say that Stacey's work is above and beyond the norm."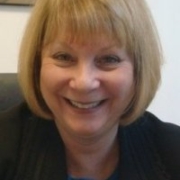 Shirley Sandler
Shirley Sandler Public Relations
I would like to commend Neurology Now for publishing Stacey Chillemi's article on what to do if someone near you is having a seizure. It was informative and precise. I am a clinical social worker at an adult day health care center. Some of our clients have been diagnosed with seizure disorders, and Chillemi's piece has been invaluable in teaching both our clients and staff about how to help them.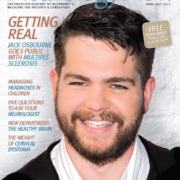 Ifeanyi C. Alozie, M.S.W.
San Bernardino, CA
I deeply appreciate your time and efforts in helping me launch the now New York Times and the USA Today bestselling new book, "THE CALORIE MYTH: How to Eat More, Exercise Less, Lose Weight, and Live Better."  Your work was submitted in timely manners, the research was thorough and was a real testament to your commitment to quality and professionalism.
Your enthusiastic support to help others achieve a healthier lifestyle is an inspiration. You are blessed with dynamic energy and proven to be a valued resource in the health industry as you bring to light not only the usefulness of natural herbs in our everyday life but also, your understanding of weight loss.
Thank you for all of your help and may you continue to enjoy splendid health.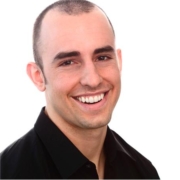 Jonathan Bailor
Author of the New York Times bestselling book THE CALORIE MYTH: How to Eat More, Exercise Less, Lose Weight, and Live Better
It is with tremendous pride, pleasure, and sincerity that I recommend Stacey Chillemi.
Ms. Chillemi is a true professional in every sense of the word. Beyond direct writing skills, concise to-the-point writing style, and innovative, eye-catching content, she brings a passion to every project that is both astonishing and "mind-boggling".
There are many things that could be said about Stacey as a writer extraordinaire, but perhaps the most endearing quality is her heart and breadth of understanding of the "human condition". Stacey's caring heart, guiding wisdom and active involvement with people's lives (of all ages) makes her a very special person far beyond the limitless talents which she brings to the table of any project.
Thank you, Stacey, for the wonderful contributions you have made to my personal and professional life. I know you will do the same for anybody this recommendation may reach.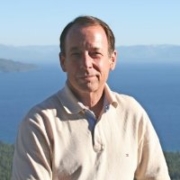 Merritt Wiley
Business Development & Team Building Professional
I asked Stacey to write about boating, a topic that I don't believe she has tackled prior to my request, and she provided a fantastic article that she tied to an area in which she has a great deal of expertise. She is very personable, was very timely, and even included photographs and other useful tidbits that I had not expected but was thrilled to receive. I could not be happier with her work.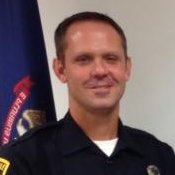 Kevin Counts
Police Officer - Grosse Ile Twp, MI
Stacey is the definition of a true professional. I had a tight deadline and needed some expert writing ASAP and she came through for me with flying colors. I met my deadline and she made me look GREAT. If you need a writer for just about any subject, Stacey will get it done. I will definitely use her in the future.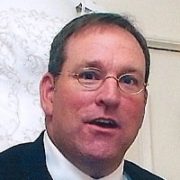 Gary Gist
Performance Improvement Specialist at Barnes Jewish Hospital
Stacey is a most accomplished writer. I would not hesitate to recommend Stacey whether as an employee or to perform contractual work.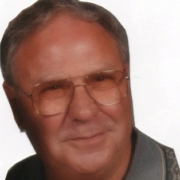 Gerry Hopman
President, CEO at humor-laughter.com
Stacey wrote a very clear and helpful press release for me and was willing to work with me to get it to the point where I was comfortable with it being sent out to the media. I recommend Stacey and her work.
SCOTT M. SHAFER
Real Estate Investor at Grace Investment Properties
Stacey's determination and drive is beyond comparison. Her goal-setting skills and the resulting achievements are evidenced by her wonderful contribution to the steady output of articles published at veteranjournal.com, an online eZine for veterans and their families. Stacey is a very productive writer and follows the details of an article wherever its trail may take her. She is a steady worker and represents the best in freelance writing.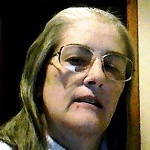 JULIE SCOTT
Freelance Writer/Teacher/Mentor