WHAT CAN LIFE COACHING DO FOR YOU?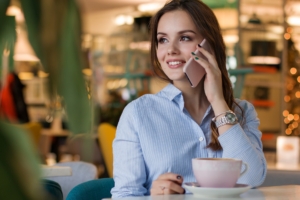 Life Coaching is a 1-on-1, highly personalized program created just for you. Your coach Stacey will work with you to reach your specific goals, overcome any obstacles you face, and create a customized plan to reach your overall goals and dreams. What does that look like for you?
Does it mean increasing your self-esteem? Losing weight to reach your goal weight? Rekindling the fire that you once had in your relationship?
People just like you from all over the world have achieved their dreams, reach their goals and achieved success and happiness using Stacey Chillemi's Life Coaching.
Life Coach Stacey Chillemi will become a trusted friend who wants and expects the best from you and will challenge you to perform at your best.
You can work with her and she will stay in contact with you throughout the duration of your goal. Check in via phone or email and feel connected to her.
Stacey will objectively offer impactful advice as you implement your personal growth plan.
HOW DOES THE STACEY CHILLEMI LIFE COACHING PROGRAMS WORK?
I recommend that you work with me for a minimum of one year. This will ensure you build a trusting relationship and have time to work through any ways of life or obstacles that are holding you back. All life coaching programs start with a complimentary 30-minute strategy session where you identify barriers and set challenging goals. You will then go through the following steps with your life coach Stacey Chillemi.
STEP 1: IDENTITY WHAT'S HOLDING YOU BACK
During the first few months of working with your life coach, you will work with your Life Coach Stacey Chillemi to identify what's holding you back from moving forward in life and achieving your goals so you can live an amazingly fulfilling life.
This step is what really makes Stacey's life coaching programs unique. Before you can tackle short and long-term goals in your relationship, career, or health, you must first connect with your mind, body, and spirit to develop a greater understanding of yourself, your habits, and how you view yourself and the world you live in.
STEP 2: DEVELOP PATTERNS TO OVERCOME YOUR OBSTACLES
In the next three to six months of work, you will focus on developing patterns to help you overcome these obstacles and see improvements in yourself. You will learn tools and strategies that will improve your overall life. You can use these tools and strategies for the rest of your life.
STEP 3: REINFORCE NEW YOU AND ACHIEVE GOALS
The rest of your work with your personal life coach Stacey Chillemi will focus on reinforcing your new ways of living and using them to achieve the goals you set at the beginning of your coaching program.
As you achieve goals, your life coach will also help you set new goals to tackle.
With Life Coach Stacey Chillemi, you will utilize the best resources, my coaching programs help to create an extraordinary quality of life. Start today, and learn the resources you need to be your best!
SCHEDULE YOUR INTRODUCTORY COACHING SESSION
Ready to take the next steps? Schedule your Introductory 30-minute coaching session with Stacey Chillemi Coaching Specialist today!