Stacey wants to be your most trusted helper in your search for health and well-being.
WHY is Stacey Chillemi's website, "The Complete Herbal Guide" different from other health websites?

The Complete Guide to Natural Healing believes that food, vitamins, supplements and alternative medicine can be your best medicine. This website will show you the truth about health and wellness, so you can help your family and closest friends get even healthier. You'll learn exactly what you should do and how to eat to get healthy, exercise to get your leanest, healthiest body and how to take control of your family's health, using natural remedies as medicine.

HOW is the Complete Herbal Guide's perspective different from other health websites?

Unlike many other websites, thecompleteherbalguide.com was created to give you the truth about health, so you can live a vibrant, energetic life based on a natural approach to healing the body and maintaining optimal health using alternative medicine, vitamins, foods, and supplements.

Let us help teach you to live a healthier lifestyle and watch your body transform before your eyes, feel your energy levels increase from one day to the next, and discover the power of alternative medicine, natural remedies, vitamins, foods, and supplements, just as tens of thousands of others already have.

WHY should you follow Stacey Chillemi's website, "The Complete Herbal Guide" instead of someone else's?

Our trained community moderators are solely dedicated to your daily information experience on The Complete Herbal Guide. Our content staff includes individuals who have expertise in naturally healing the body, health, alternative medicines, illustration, health communications, medical and medicine. The Complete Herbal Guide verifies the qualifications of all professionals on the site; including health professionals, experts, editorial professionals, and contributors.

Most of us at The Complete Herbal Guide have spent our entire careers dedicated to helping people find the health information, support, and services they need — even before there was the Internet! We are dedicated to providing quality health information and to upholding the integrity of our editorial process.

As serious as we are about credibility, we also know that at times, health information can and should be engaging, exciting, and entertaining.

WHY you should "settle down" with ONE website, instead of bouncing right back to Pinterest and flirting with any and every blogger who has a pretty post.

We pride ourselves in knowing our audience's needs and delivering the most appropriate experience. We know that there is a difference between using a health site for health "performance" issues (e.g., flat abs) vs. health research needs (e.g., "What is type 2 diabetes?") vs. community support (e.g., "Does anyone else feel like me?") vs. e-commerce. Our mission is to fulfill all these needs in the most appropriate ways possible.

Our biggest stride is to help our readers improve their health and lifestyle so they can live their life in optimum health.

We are committed to improving our site. We will continue to publish even more content, communities, and services to help make your life better, to help you find your way when faced with health-related issues or if you just want to improve the life you are currently living and to help your family and loved ones.

I'm human, just like you. I know that peace of mind can make all the difference in how you feel. So I'm here when you need me.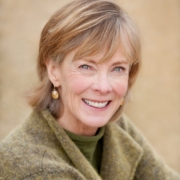 "Stacey Chillemi cares passionately about health and healing, translates her knowledge into accessible prose, and delivers that valuable information to the masses. She knows how to research, write, and create the eye-catching web pages her many readers relish."
Dr. Linda B. White, M.D.
For nearly thirty years, Linda B. White, M.D. has championed natural health and integrative medicine. She has written, coauthored, and contributed to several books and published scores of magazine articles on the health and healing, with a focus on medicinal plants. Dr. White has lectured internationally and has appeared on CNN, Good Morning, America and local radio and television.