Cyndi Lynne from Strategies for Real Health Interviews Stacey Chillemi Having the Body Heal Itself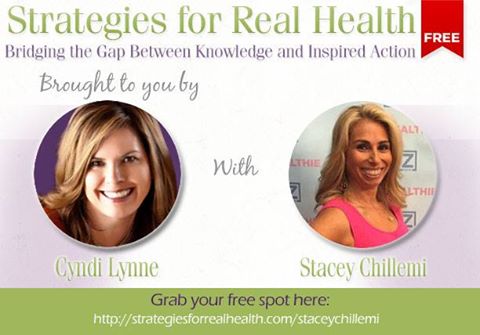 Listen
to this inspiring interview here:
Stacey Chillemi graduated from Richard Stockton University in Pomona, New Jersey, majoring in marketing and advertisement. In the mid-nineties, while in college, she began her first book, Epilepsy: You're Not Alone. It was published six years later. Before and after graduation in 1996, she worked in New York City for NBC. Since the birth of her children, she has been a freelance journalist.
She has written features for journals and newspapers. Her articles have appeared in dozens of newspapers and magazines in North America and abroad. She won an award from the Epilepsy Foundation of America in 2002 for her help and dedication to people with epilepsy.
Brought to you by Cyndi Lynne from Strategies for Real Health
Our experts have been featured in the following: